PS Plus was a prison and community based project that was funded by the European Social Fund (ESF) and National Offender Management Service (NOMS).
PS Plus aimed to assist offenders in gaining employment, education & training, and secure accommodation, with the ultimate goal of reducing re-offending in England and Wales. More >
For a detailed list of the reports currently available for download, including beneficiary demographics, assessments and outcomes gained, please visit the reports page.
Further information is also available on the statistics and research pages.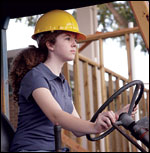 June 2008:
The PS Plus project has now finished. Please visit the about, reports and research pages of the web site for detailed information on the project. The future development of the Case Assessment & Tracking System (CATS) is currently the responsibility of the Innovations Development Unit (IDU) within NOMS ICT.
If you require further information, please contact us.
December 2007:
December 2007 saw PS Plus and their development partners, Inclusion and the Rickter Company, host visits from European counterparts interested in the CATS and Rickter systems. More >